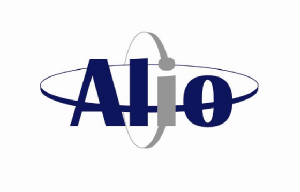 La Compañia de Bebidas y Alimentos
Alio Mexico S.A de C.V desde 1998 se especializa en la comercializacion de materias primas y productos terminados en el sector de alimentos tales como bebidas y confiteria.

De manera vertiginosa se ha desarrollado la comercializacion de bebidas alcohólicas como finos vinos tintos y blancos para restaurantes y centros comerciales, cubriendo toda la República Mexicana y en rapida expansion a mercados de Centroamerica el Caribe y la region sur de los Estados Unidos de Norte America.
The Food and Beverage Company
Since 1998 Alio Mexico S.A. de C.V., is specialized in marketing raw materials as well as finish food, beverage products and confectionary.
The marketing development of fine red and white wines to restaurants, Food Supermarkets and Liquor Stores has been the core the company success throughout the whole Mexican Republic and in rapid expansion to Central America, The Caribbean and the South of the United States of America.
Our Business Philosophy
Quality is the most important issue. Alio Mexico selects nothing but the best among the food products, confectionery and beverages that decide to introduce to the market under its distribution label. The achievement is reached due to the confidence generated by holding the highest standards on the products selected for marketing.
Nuestra Filosofia Empresarial
La Calidad es lo más importante. Alio México selecciona los mejores alimentos, confituras y bebidas que decide adicionar a las serie de productos que introduce al mercado bajo su firma de distribución. El éxito de la gestión se debe a la confianza que genera el celo que exhibe Alio México en los productos que decide introducir al mercado.
Alio Mexico S.A. de C.V.

Carlos Pereyra 20 -A Circuito Historiadores
Col. Ciudad Satélite, Naucalpan de Juárez,
Estado de México CP 53100 México.
Telefono: 52 55 52901075
e-mail:
info@aliomexico.com